National Disability Insurance Scheme
Attentive and considerate services from the team who care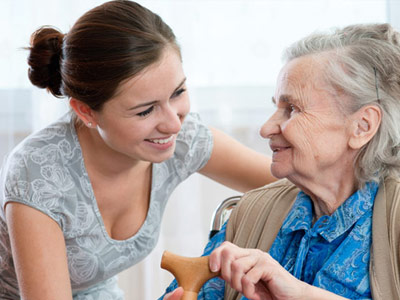 SOS Support Services are an approved NDIS (National Disability Insurance Scheme) provider who are registered to provide a wide range of services in the Gold Coast and Northern NSW regions.
Our NDIS provider number is 4050025688.
We know that every one of our clients is unique and that's why we tailor our service offerings based on your individual needs and requirements.  From a regular house clean, getting the washing done or a trustworthy carer to support you when you need it most, we're here to help.
If you or a family member are a participant in the NDIS, here are some of the services that we can provide:
Home care – our helping hands are on the job when you need them to be.
Personal care – the care you need in the place that you want it.
House cleaning – we do the work so you don't have to.
Transport – we'll get you there and back home again safely.
Meal Preparation
– we're a whizz in the kitchen and we'll put the food on your table.
Sometimes a little help in the kitchen is all you need to ensure you can continue to live in your own home.  We can bring freshly made meals to your door, or prepare them for you in your own kitchen.
All meals are nutritionally balanced and we'll agree the menu with you so you always know that you'll be getting food that not only tastes good but also takes your preferences into account when we make it.
Linen and laundry
– wash, dry, fold, repeat.
For many people with a disability, changing the sheets can be a daunting prospect.  That's why we supply hired linen and can make your bed for you with fresh, clean sheets each week.
We can also take care of your laundry – at your place or ours – we'll wash it, dry it and put it back where it belongs so you'll always have a supply of fresh, clean clothes.
House and Yard Maintenance
– keeping the outside as beautiful as the inside.
Sometimes those regular jobs like mowing the lawn, pulling out the weeds or keeping the pool water sparkling can be a little out of reach but with the SOS crew on the job, nothing's too much trouble.
---
Getting Started
In order to get started, you first need to be a scheme participant with the NDIS, who will work with you to create your personal support plan.  The plan will include the supports that are reasonable and necessary to help you live your life, and you'll be provided with a budget for your approved support categories, such as transport or assistance with daily life.
Once you're an approved participant simply give SOS a call on 07 5536 1773 so we can start organising the support you need.  We'll give you a detailed schedule of services that meet the requirements of your plan, and once you've agreed to the plan we'll set up a service booking to meet your needs through the NDIS myplace platform.
---
About the NDIS
The NDIS provides support for Australians with a disability, and for their families and carers.  It will provide around 460,000 Australians under the age of 65 who have a permanent and significant disability with the support they need to live an ordinary life.
The scheme takes a lifetime approach, supporting people with a disability to build skills and capability so they can participate in the community and employment.
More information about the NDIS can be found here: