Personal Care
The care you need in the place you want it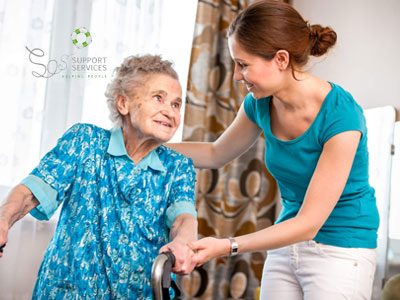 Staying independent is important to all of us but staying in your own home isn't always easy, particularly if you're not as mobile as you once were. A little help with the basic activities of daily living often means you can continue to stay in your own home with all of your familiar things around you.
Whether it's due to aging or a physical or mental disability, as physical limitations evolve, keeping up with personal hygiene can be challenging. But not when you call in the SOS team! Our caregivers are compassionate, caring and trained in the latest safe techniques for physical assistance.
Our personal care involves physical support services such as help with:
Getting out of bed
Showering
Shaving
Dressing
Oral and general hygiene
At SOS Support Services, we know that the help that's involved with personal care can be difficult and sometimes embarrassing to accept. That's why protecting your dignity and pride is important to us and we'll help you maintain your modesty at a level you feel comfortable with.