Shopping Services
From the store to your door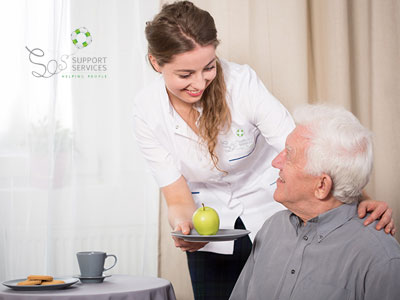 Getting out to the shops to grab the weekly groceries or other essentials is a chore that can be a real challenge for our older citizens or people with physical or mental difficulties.
That's why at SOS Support Services we offer a personal and friendly service for food shopping – we will fit in with whatever your needs are, so we can go with you to the shops, help you with the shopping or do the shopping for you based on a shopping list.  We can even turn a simple shopping trip into a social occasion, helping you to shop and then stopping off for a morning coffee or afternoon tea and a chat on the way home.
Back at home, we'll unpack your groceries and make sure they're all put away in your pantry, fridge or freezer.  The level of service is completely up to you – just tell us what you want and we'll do it, so you can continue to live an independent life.